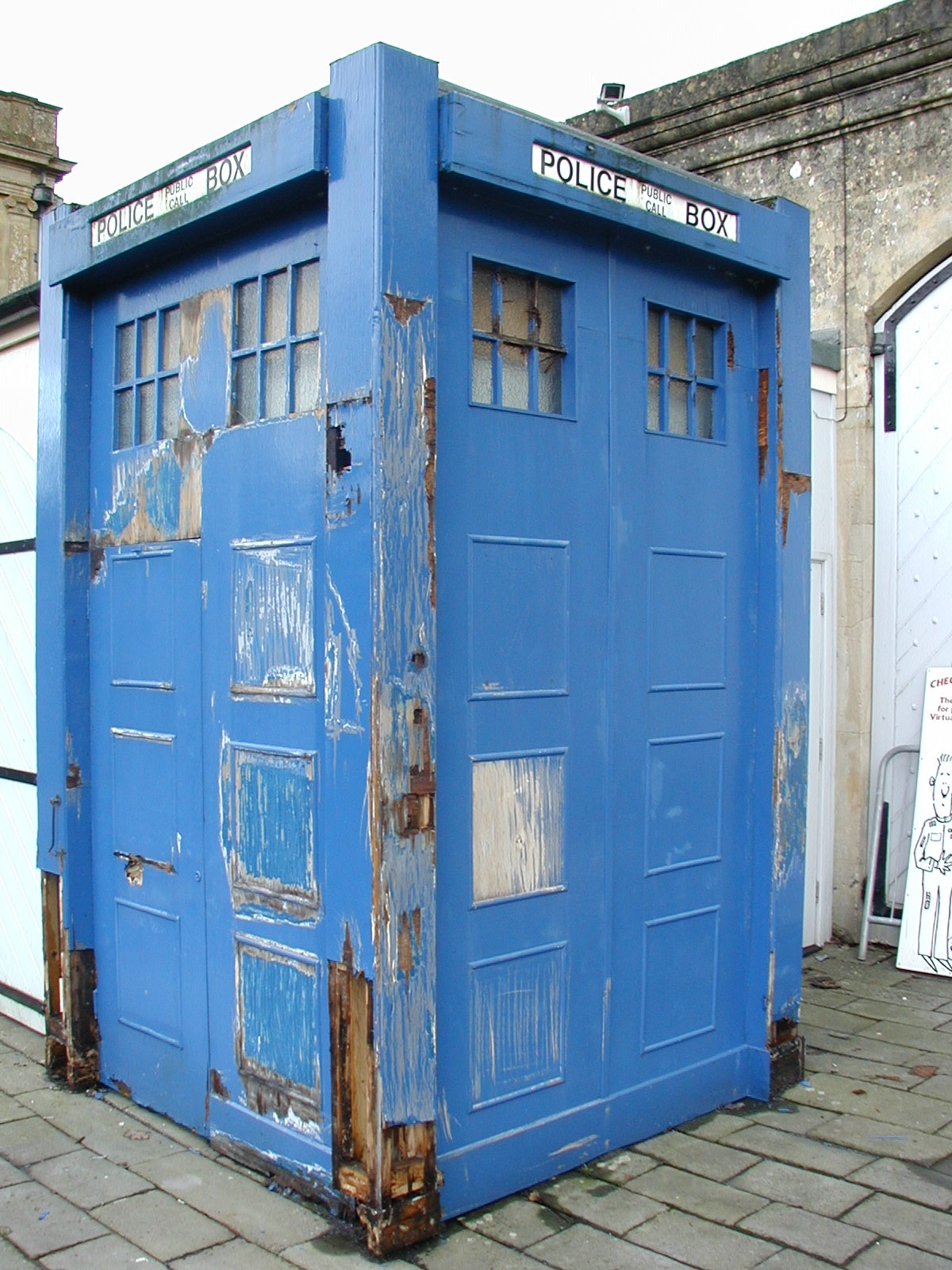 These first pictures show The Tardis in a dreadful state,
Lorne had paid a chap to strip it down and re-paint it .. Well, he was fired simply because he was stripping it down a little TOO much!
It was back to its usual form in time for re-opening!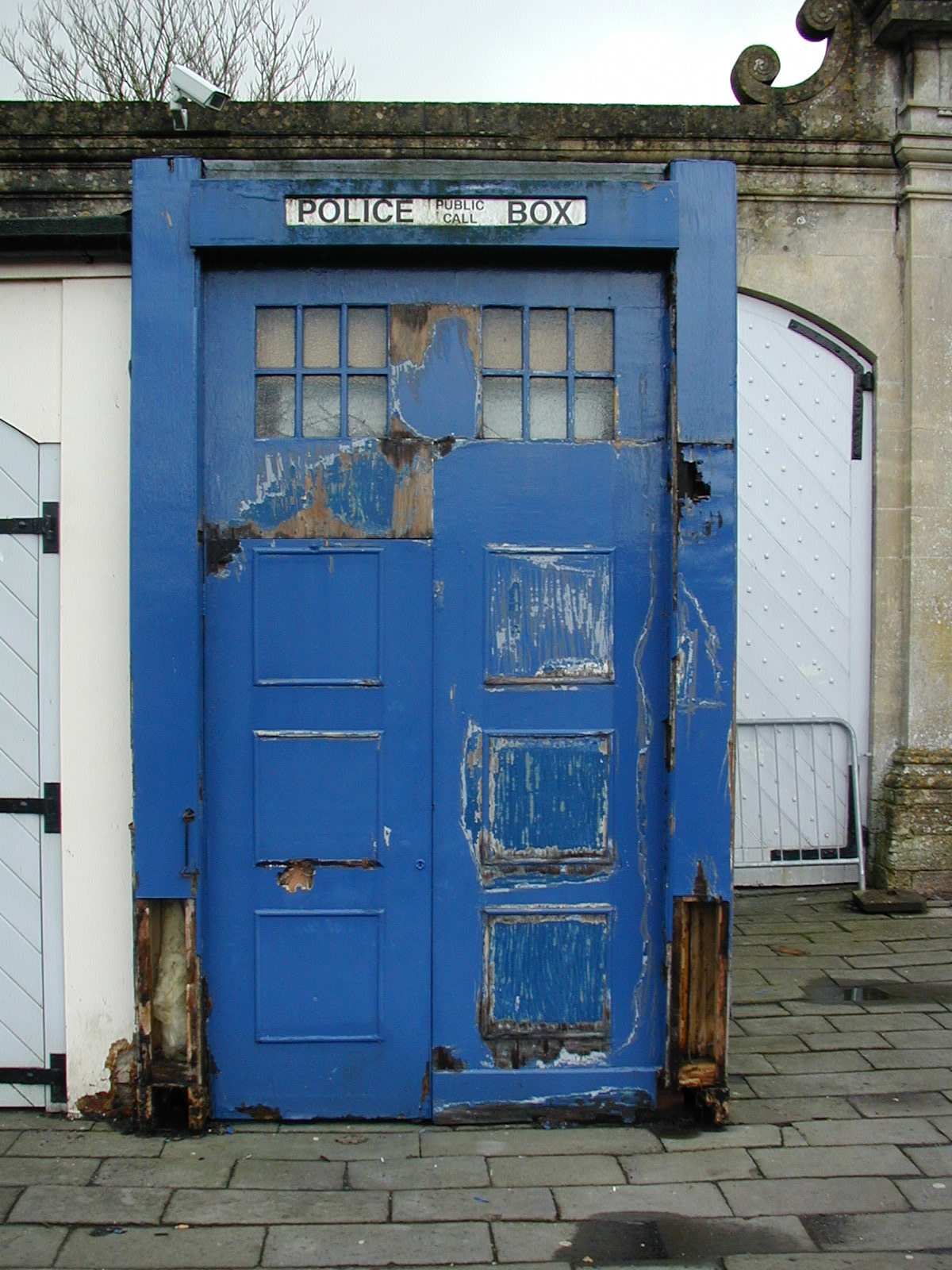 It was all systems GO! ALL hands on deck at 8am to stock the shop, getting ready to open at 10am.
The Dalek still had it lid off, Fomazi was still being dressed and lit, Davros's tunic needed a pollish, the Tarids console still had its panels off!!! And the one thing everybody forgot to check was the SOUND TRACK! -luckily the old system was easy to feed into the new amp and after a few early arrivals were turned away it openned as usual for Easter 1997.